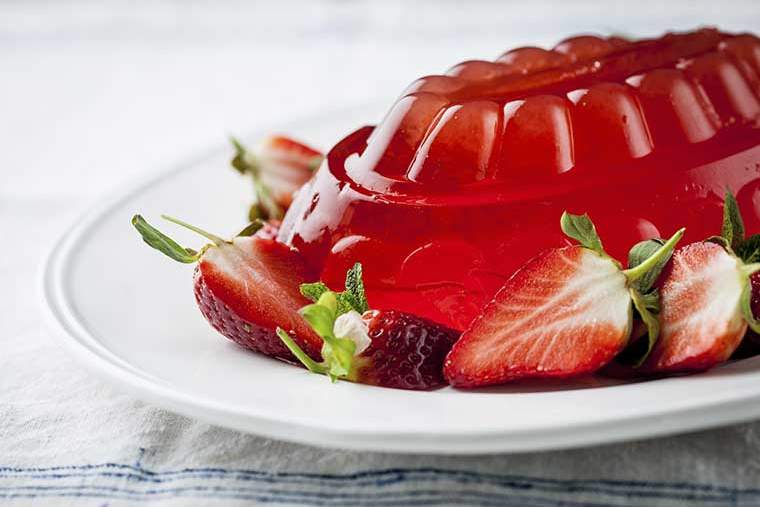 
Strawberry, elderflower and Pimms jelly
Jelly for grown-ups!
Ingredients
600g roughly chopped strawberries
100g caster sugar
Juice of ½ lime
2 sprigs of fresh mint
8 sheets of (vegetarian/vegan alternative) leaf gelatine, softened in water
750ml elderflower cordial or bubbly
2 tbsp Pimms
Method
Put the strawberries, mint, lime juice and sugar into a bowl over a pan of gently simmering water.
Cover with cling-film and leave for 30-40 minutes. Keep an eye on the water level, topping up if needed.
Strain the strawberry jus through a muslin into a clean pan. Place the pan on the heat and bring to the boil, then remove from the heat.
Squeeze any excess water from the gelatine sheets and whisk into the hot strawberry mixture.
Allow to cool before adding the elderflower and Pimms.
Pour into moulds and chill until completely set for at least four hours, or leave in the fridge overnight.