
Vegan Restaurants in Devon
Many restaurants and cafés across Devon are now mindful of vegetarians and vegans. Here are six places with plant-based menus.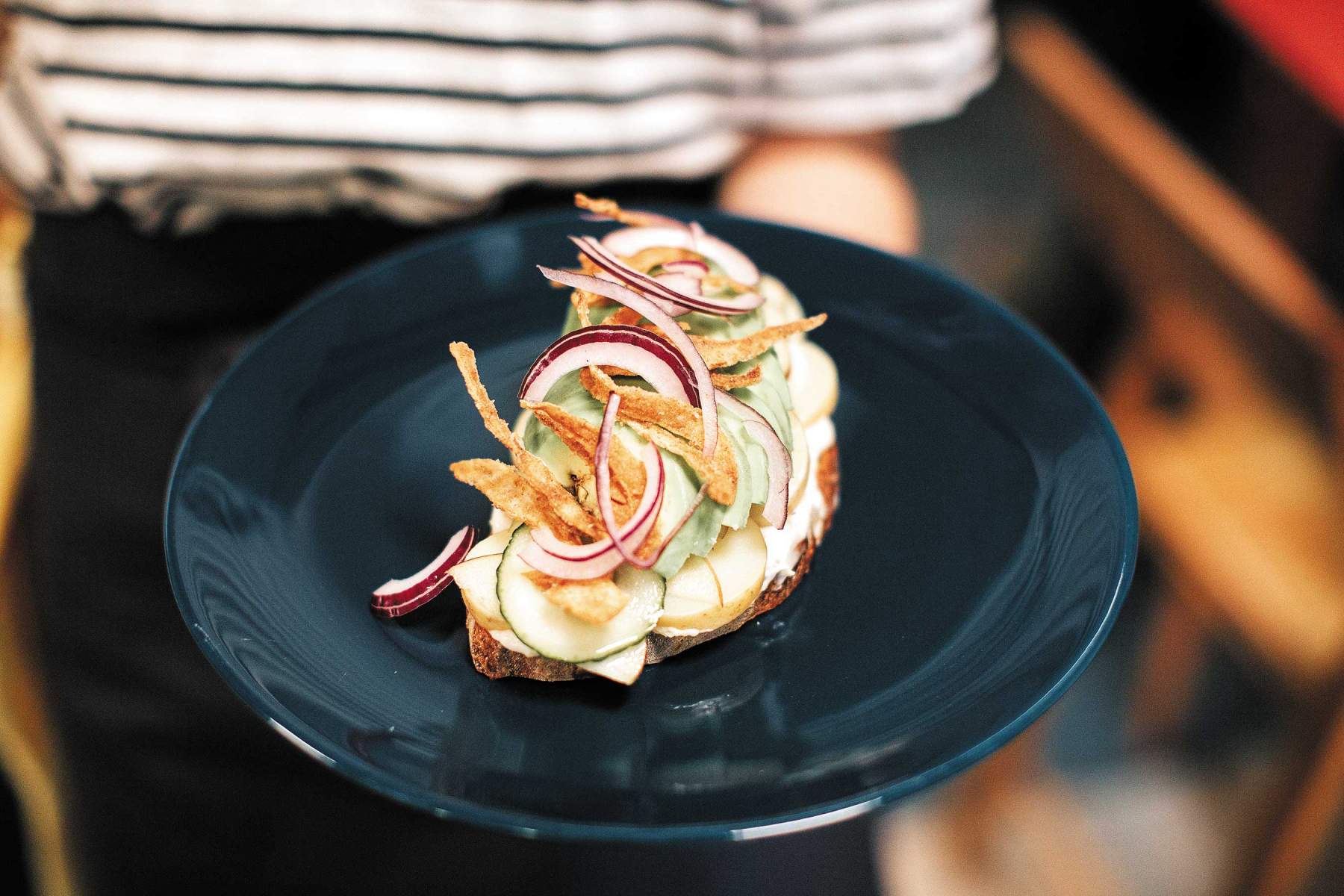 Rabbit
Rabbit was Exeter's first 100% vegan café making its own seitan (nicknamed 'mock meat' and a substitute for things like chicken in food), 'cheezes' and in-house sauces. It's also dog-friendly.
Best bite? Lots of lovely breakfast choices with seitan 'facon' and a tofu 'egg'.
Sacred Grounds
Another great destination for vegans in Exeter, with super-friendly staff and a great café menu in a bright and airy space, which runs on green energy. Serving breakfast, coffee, treats and light lunches.
Best bite? Cheesecake made with a raw cashew cream topping on a nut and date base. Flavours change daily.
The Accidental Vegan Café
The Accidental Vegan Café was set up in Honiton in 2017 by Petra Bright, when her daughter became vegan and the family realised there was a limited choice for eating out in mainstream cafés. Gluten-free diets are also catered for in this pretty café.
Best bite? The cakes come in for a lot of praise from customers. Try the Buddha Bowl and Taster Plate for lots of vegan flavour sensations. The menu changes daily.
Samphire Brasserie
Samphire Brasserie in Plymouth has been going for six years. Run by Head Chef Joe Wadge and partner Becca Speare, it specialises in 'junk' vegan food – their take on burgers, chicken in a bucket, and fish and chips.
Best bite? What's not to like about the gluten-free 'phish and chips', using banana blossoms wrapped in seaweed, served with twice-fried chips, mushy peas and a tartare sauce?
Willow
Willow has been serving vegetarian food in Totnes for nearly 35 years and embraces vegans too. Family-friendly with a lovely courtyard and outdoor seating area. A café by day, it serves Indian food on Wednesdays, with live music on Fridays and Saturdays.
Best bite? Vegan rum, walnut and chocolate cake. It's addictive, you have been warned!
The Terrace Arts Cafe
The Terrace Arts Cafe in Seaton has a relaxed atmosphere with a fear-free menu that is suitable for vegans, but pays attention to gluten-free diets and coeliacs. It overlooks the seafront and is dog-friendly.
Best bite? Not once, not twice, but triple chocolate cheesecake with ice cream.