
Taste Buds Tasters: Sharpham Cheese
Our readers sample four cheeses from Sharpham Dairy – here's what they enjoyed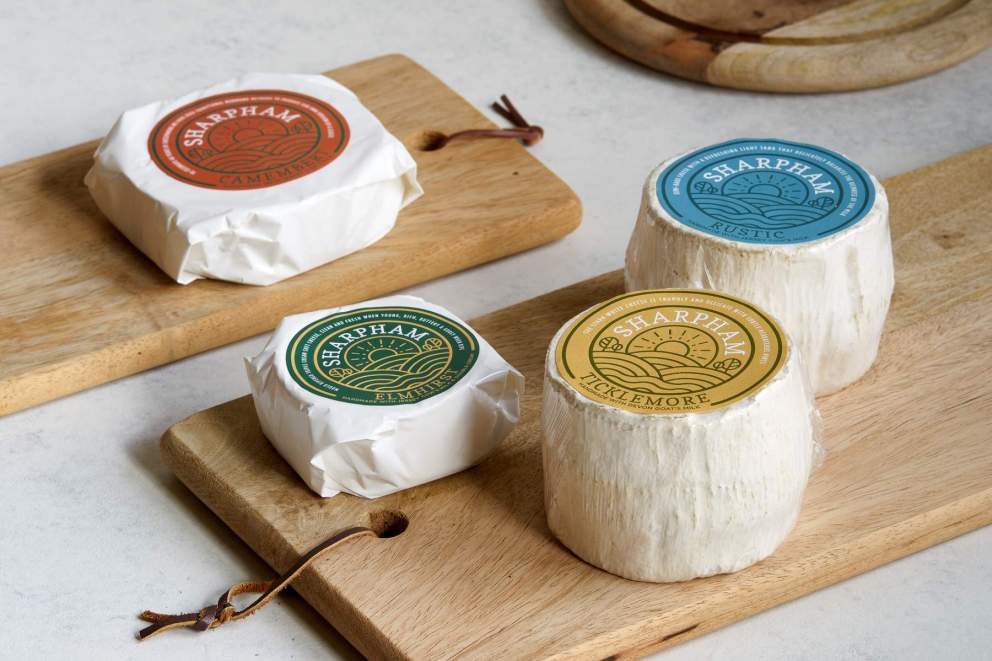 Elmhirst
This soft-centred cheese is encased in a perfectly round, white mould rind. With its ripe, pleasant aroma and mild, milky taste, it would be the perfect companion on any cheeseboard with a crisp white wine.
Lex Turnham, Trusham
This was the first of the cheeses I sampled and it set the bar high! This pale, creamy cheese has a light, delicate grassy smell and a very pleasant subtle aftertaste. Eminently munch-able, it would be perfect in a light spring lunch, or on its own with some grapes and a glass of rosé… and possibly with friends too, if you feel like sharing!
Sally Creasey, Teignmouth
This cheese has a faint aroma with a soft texture but firm rind. It has a delicious buttery flavour, and I would say best eaten cold, paired with gooseberry and coriander chutney, and a glass of wine.
Rosalind Waterfield, Plymouth
Ticklemore
If you have never delved into the world of goat's cheese, then this is where to start – the Ticklemore, firm with a pleasantly clean and light taste. This cheese would add a touch of elegance to any salad or even add a creamy citrus layer to a risotto.
Lex Turnham, Trusham
A gorgeous, creamy cheese with a strong, not overpowering, tang. It would go beautifully with a crisp salad and figs with balsamic vinegar for flavour harmony. It went rather well with an ice-cold lemonade, although a fruit cider would pair well too.
Sally Creasey, Teignmouth
This goat's cheese has a very firm texture and a faint aroma. It has a delicate flavour of lemon and herbs and I would eat this on its own with chilli jam or honey, accompanied with a dry cider.
Rosalind Waterfield, Plymouth
Rustic with Chives & Garlic
Close your eyes, and one sniff of this cheese will take you into the woods in early spring – its wild garlic aroma is improved by the herby flavours.
Its firm texture could easily be used for a soufflé, added to pasta, or crumbled over a pizza. A really versatile cheese to have in the fridge, if it lasts longer than one sitting!
Lex Turnham, Trusham
This is a lovely crumbly textured cheese. It has a strong herby smell with garlic undertones. It would have to be the star of any spread it featured in as it could overpower more delicate flavours, and would need an equally flavoursome chutney for balance. It could easily be paired with a full-bodied red wine – and I can confirm it is delicious in a toasted sandwich.
Sally Creasey, Teignmouth
This herby and garlic cheese has a solid, yet crumbly texture. For best enjoyment, I would pair it with a fruit chutney and a glass of ginger beer.
Rosalind Waterfield, Plymouth
Camembert
Best served at room temperature, this cheese has a bold, creamy centre and a perfectly formed rind. Its robust flavour means it can easily be enjoyed on its own. Or you could add a drizzle of honey and a sprinkle of thyme to instantly push this Camembert off the cheeseboard into the centre of the table as the main event.
Lex Turnham, Trusham
I would normally bake my Camembert but this one needed no additional flavouring (clearly I haven't been buying from the right producer). With a well-developed, opulent flavour, it would be superb as part of a cheeseboard with a red onion chutney, perhaps. It's also robust enough to be roasted with white wine, garlic and rosemary. Another candidate for a pairing with red wine or port.
Sally Creasey, Teignmouth
This cheese has a strong, rich aroma and a beautifully creamy, slightly runny texture. The distinctive flavour makes it more-ish. Have it cold with grapes, or warm it up to eat with French bread, rocket, sun-dried tomatoes and a glass of red. My favourite!
Rosalind Waterfield, Plymouth