
Taste Buds Tasters: Fruit Cakes
Our readers give their verdict on a selection of The Bay Tree's fruit cakes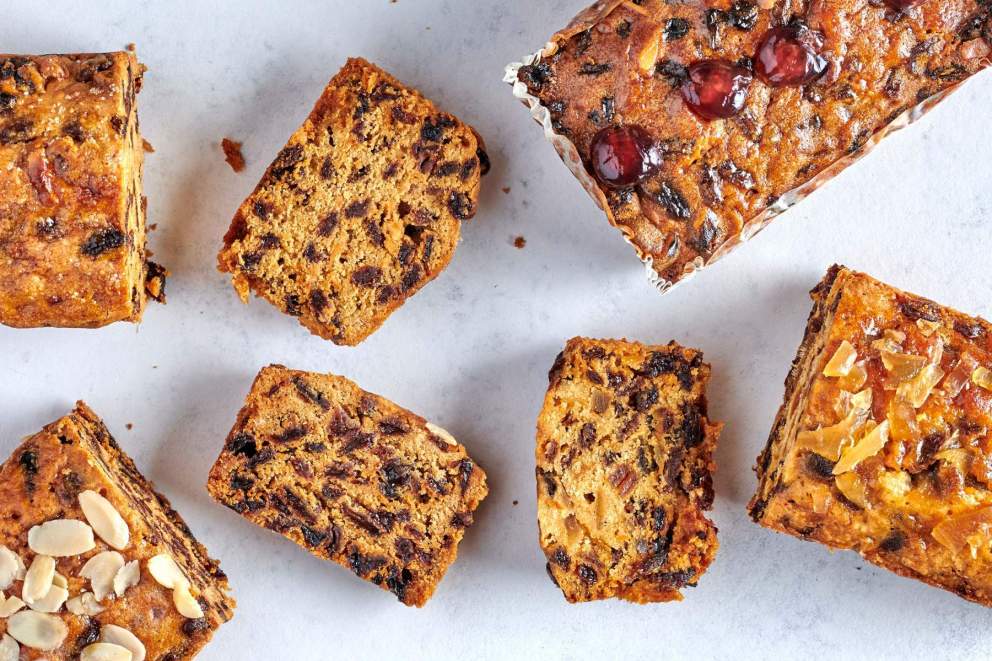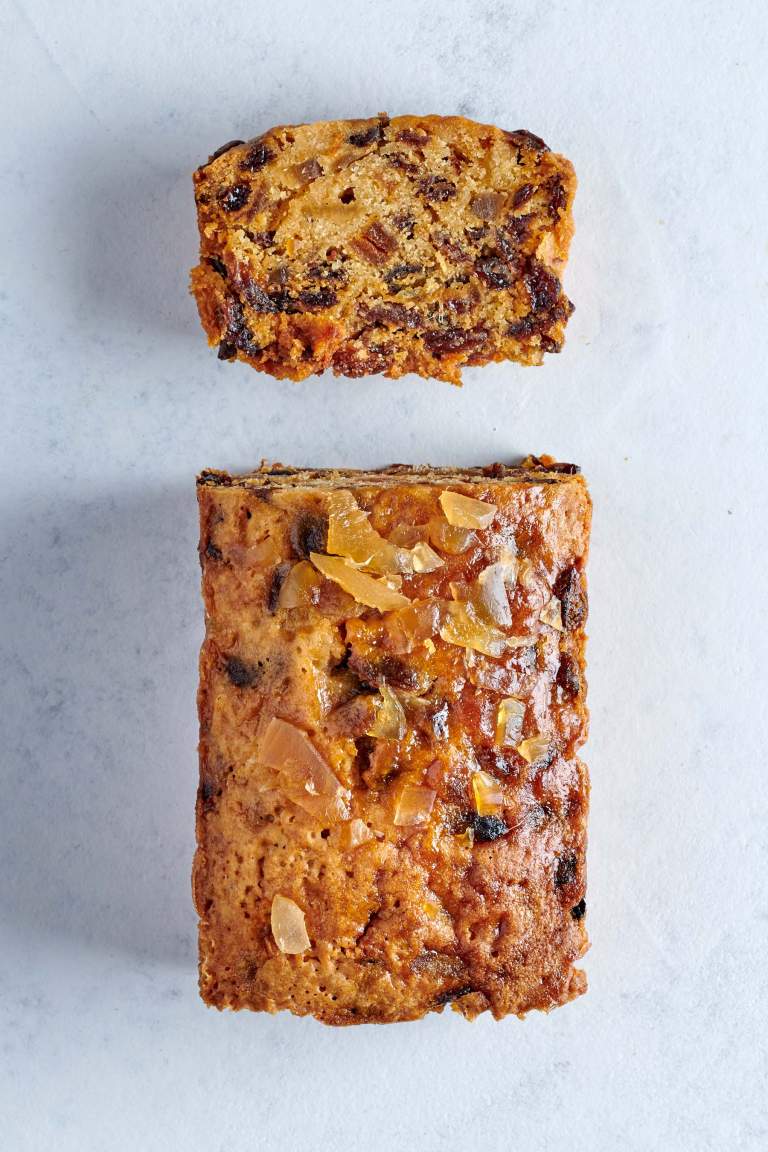 Apricot and Ginger Fruit Cake
The spice drifts through as a gentle warmth on the tongue after the sweet notes of the apricot. Perfect paired with an afternoon filter coffee in the sunshine.
Emma Hillier, Cullompton
When cut, the ingredients in the cake are easily identified – vine fruits, apricot and ginger pieces. The well-balanced ginger flavour makes it great with a cuppa. I enjoyed it with a slice of cheddar cheese too, as it has some chutney notes.
Helen Lovell, Brixham
This cake's gingery aroma gives me the feel-good factor. I could almost convince myself it was beneficial to my health! While the main fruit content is the traditional vine, the overall flavour was of apricot and ginger. This cake, for me, is a dessert cake, served with or without custard or cream.
Corinne Dodge, Plymouth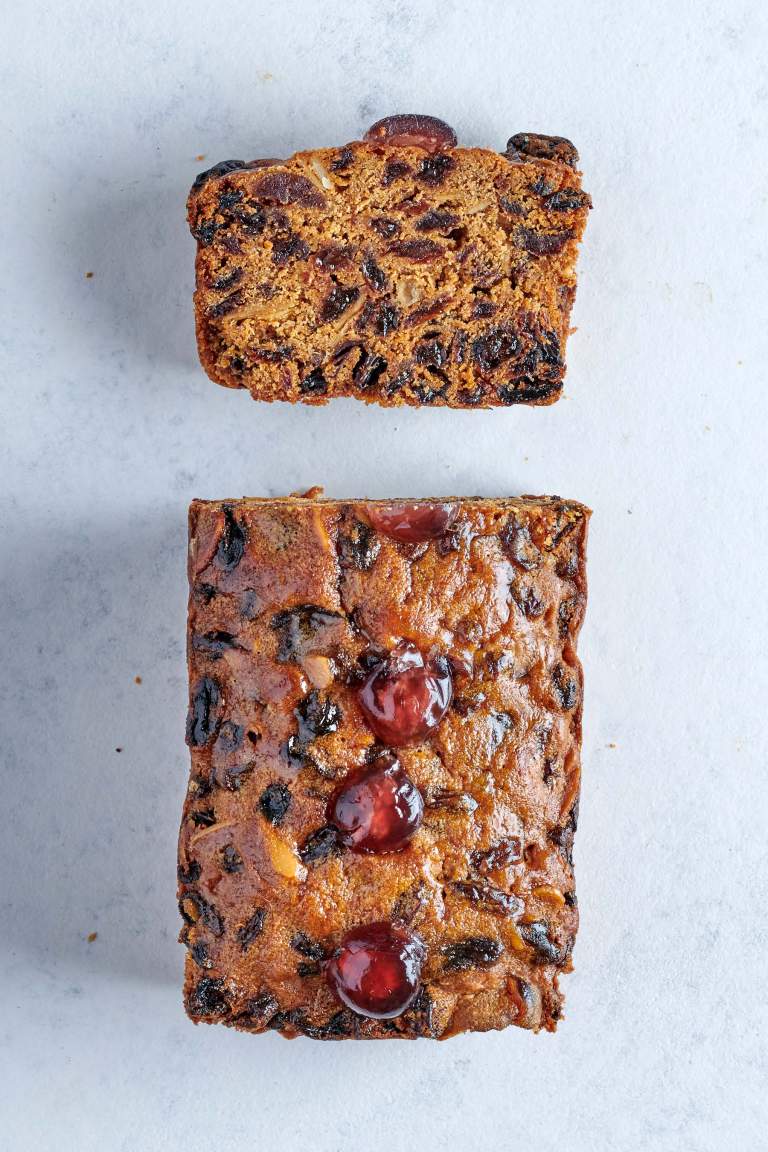 Rich Fruit Cake
A dark, moreish, treacly treat, crammed full of cherries, currants, sultanas and citrus. Great for an indulgent late afternoon tea.
Emma Hillier, Cullompton
The first thing that attracted me to the fruit cake was the use of natural, unbleached cherries in the recipe. It has a light brown colour and is packed with vine fruits. The addition of treacle gives the cake a slightly stickier consistency.
Helen Lovell, Brixham
What a delicious fruit cake! It's packed with fruit and the addition of treacle makes this my favourite. It looks divine with the glistening red cherries on top, and a zesty smell of orange and lemons. Eat at Christmas with some brandy butter or custard, but it also makes a perfect Sunday teatime treat.
Corinne Dodge, Plymouth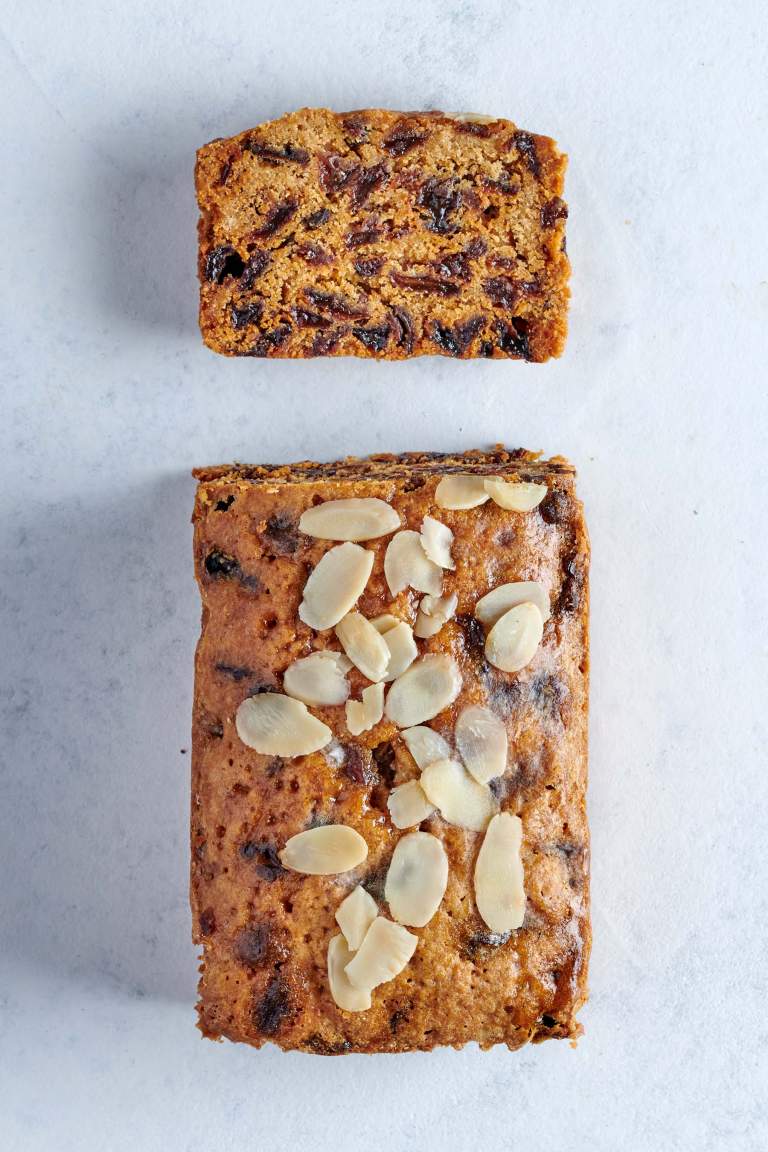 Handmade Tea Time Cake
A light, sweet cake, topped with delicious flaked almonds. Best enjoyed with a topping of salted butter for a morning break with a difference!
Emma Hillier, Cullompton
This fruit cake has the addition of almonds on the top which gives a nice crunch to this pale-coloured cake. It cuts well and would be delicious with a mid-morning cup of tea.
Helen Lovell, Brixham
A lighter and spicy version of fruit cake, with the addition of almonds on top. This moist, crumbly cake is an excellent accompaniment with a cuppa for a morning pick-me-up, or served with a dollop of clotted cream in the afternoon.
Corinne Dodge, Plymouth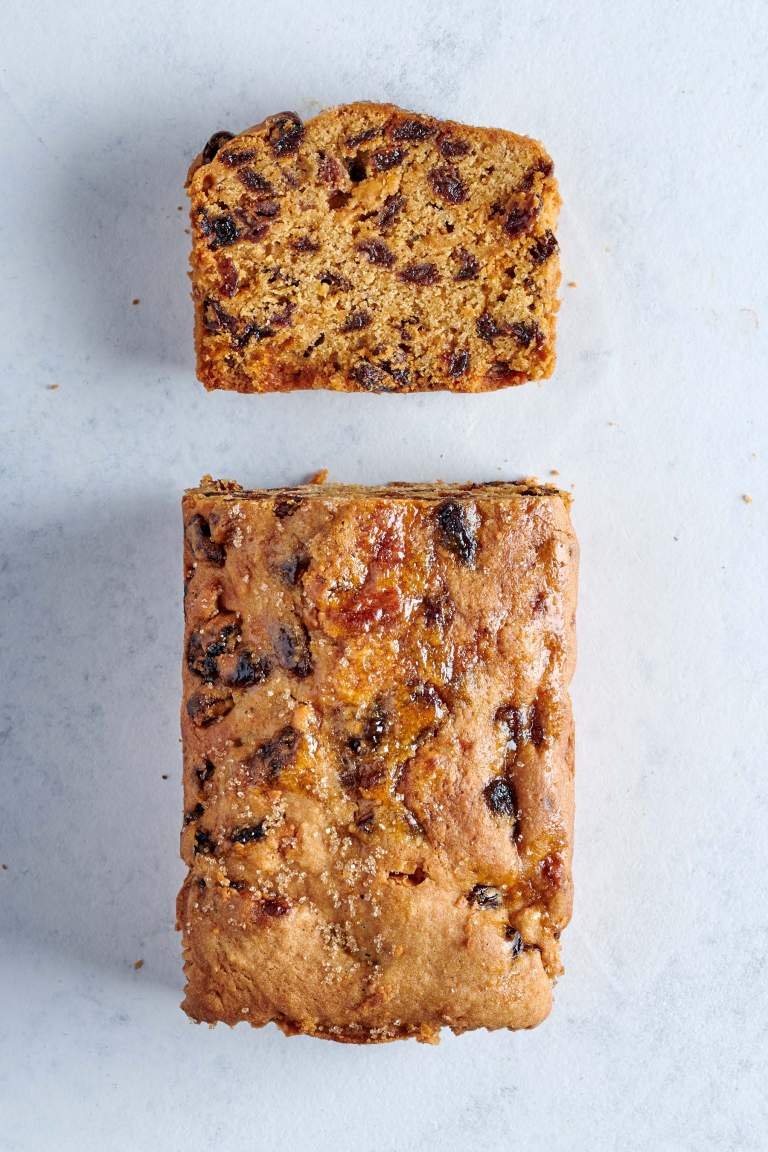 Gluten-Free Fruit Cake
As this gorgeous cake is made with rice flour, those on a gluten-free diet won't miss out at teatime. Lightly spiced and full of fruit – it's an absolute delight to enjoy with a hot chocolate on a chilly day.
Emma Hillier, Cullompton
When I cut a slice, it was packed with vine fruits to keep it moist, and it smells like a rich fruit cake. Custard is a good accompaniment for a comfort pudding on a wintery evening. I would purchase this again despite not being gluten-intolerant.
Helen Lovell, Brixham
Full of fruit, tasting as good as the non-gluten version.
Corinne Dodge, Plymouth