
Cheers to Summer
Su Carroll suggests some local tipples to make every day a sunny one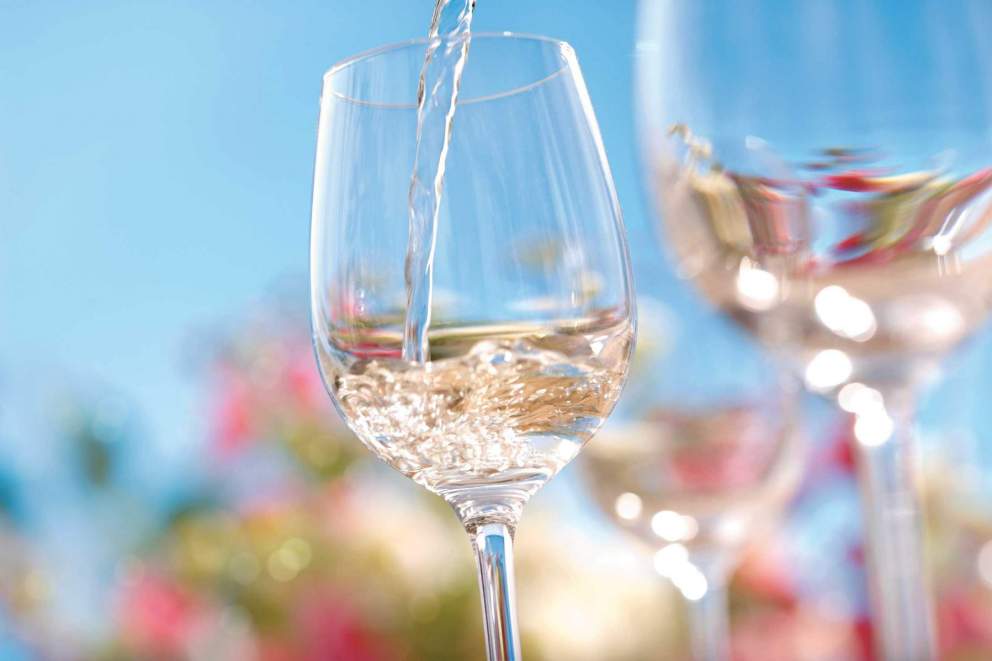 Even if it turns out to be a typical English summer, you can look on the bright side with something sassy and sunny to drink. Forget a boring beer in a bottle, here are some lovely summery drinks from Devon producers to keep you cool – with or without alcohol.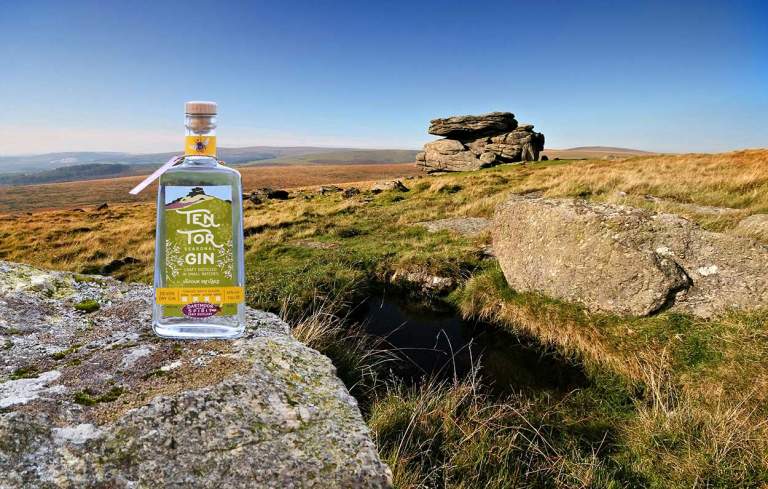 The right spirit
Spirits give you that alcoholic hit, but when mixed with something special can produce a drink that is long and refreshing. Experiment with some bold new flavours by starting with a local bottle of gin. Devon is the home of gin – Plymouth Gin has been produced in the city since 1793 (and maybe even earlier) making it the oldest gin distillery in England. But there are plenty of new kids on the block now, including Salcombe Gin which launched Start Point in 2016 and was an instant award-winner – including Gold at the World Gin Awards. Several established breweries and winemakers have also started making their own gins including Lyme Bay Winery's Lyme Bay Gin and the team at Teignworthy Brewery, who, already famous for its ales, makes the successful Black Dog Gin and super-strength Dartmoor Beast from Dartmoor Distillery. Or try an artisan gin produced in small batches like Exeter Gin or Dartmoor Spirit's Ten Tor Seasonal Gin, which uses seasonally foraged ingredients from the wild fringes of Dartmoor – handpicked by the Smith family and could include gorse flower, wild water mint, wild rose and blackberries.
Try a couple of simple recipes with your local gin. The Gimlet was invented by sailors who were given lime cordial at sea to prevent scurvy. Add three parts gin and one part lime cordial with a twist of lime. Try gin with an elderflower presse for a flowery drink or the classic Tom Collins – one part each of lemon juice and sugar syrup, two parts gin and five parts soda water.
Traditional cocktails – like an Old Fashioned (sugar cube, whisky, three shakes of Angostura bitters and soda water) – are making a comeback. At Doctor Ink's Curiosities on Exeter's Quay, they take time and trouble over their cocktail menu, spending six months researching and fine-tuning before launching a new menu in their beautifully produced Journals, which have themselves won awards.
"We take a fine dining attitude to drinking," says owner Patrick Fogarty. "We source locally wherever possible and it's all sustainable – we never use plastic. We make our own tonic waters with tonic syrups and carbonate them ourselves and we have 70 or 80 gins. It's really what top kitchens have been doing for years, but we're applying it to drinking and making it fun."
Winning wines
A nice glass of chilled white wine hits the spot in summer – just add sparkling soda and ice for a spritzer. Simple. But when you're in the garden with the heady scents of blooming flowers all around you and a sizzling barbecue on the go, try something to suit the season. Lyme Bay Winery near Axminster produces traditional country wines using ingredients found in orchards, fields and hedgerows.
"We're very proud of the traditional wines, but we're reinventing them for a contemporary audience," says Matt Smith. "People are getting very excited about the provenance of food and drink and they want to know where it's coming from. We've learned to be a bit bold in our choices – maintaining the quality but also being experimental."
Popular country wines in the summer are the lighter flavours – Gooseberry, Nettle, Peach, Raspberry and Elderflower (picked locally during a three-day window at the end of June). "The Strawberry Wine is very popular during Wimbledon, and we make a sparkling Elderflower and a sparkling Strawberry too," says Matt.
And if you fancy visiting a vineyard to choose your own bottle, here are three that are open to the public: Sharpham Vineyard on a beautiful estate near Totnes, Wellhayes Vineyard near Tiverton and Eastcott near Okehampton.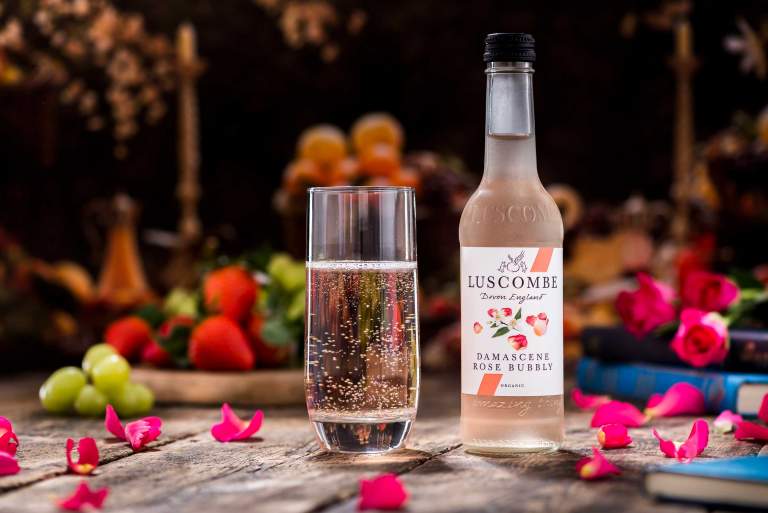 Soft sell
Designated drivers or under-age drinkers often get short shrift in summer, making do with a limited choice. But there are lots of lovely options out there that deserve to be centre stage.
Ashridge Cider built its reputation on delicious organic ciders made by the champagne method. Today, it makes award-winning apple juices and a range of fruit-based drinks too. The drinks are slightly fizzy which makes them feel a bit more grown-up and special.
"All that was on offer until not that long ago was a bit limited," says Ashridge's Director Jason Mitchell. "You had fruit juices and colas and that was about it. We keep it simple with our flavours and use organic sugar in small amounts. Elderflower is probably our big success story; it outsells our other drinks three to one. We go out at the end of May, early June, in full sun to gather the elderflowers from organic farms.
"Elderflower seems to be the flavour of the (summer) month. You can put it in almost any drink. We added a bottle of sparkling elderflower presse to a still cider – almost like a shandy – and the combination was delightful. It was light, clean and aromatic. I'd also recommend the elderflower with either gin or vodka."
Luscombe Drinks, near Buckfastleigh, have been producing delicious standalone drinks for years – Raspberry Crush, Strawberry Crush, Sicilian Lemonade, Wild Elderflower Bubbly and Damascene Rose Bubbly – which are all great for summer drinking.
Recently Luscombe sensibly branched out into the mixer market as consumers were asking why spend money on a bottle of handcrafted, locally produced, artisan gin and water it down with a supermarket own brand of tonic? This year, there's also a low-calorie version: Light Devon Tonic Water.
Top tipple tips
Choose the right vessel, advises Patrick Fogarty of Doctor Ink's Curiosities in Exeter. It really makes your drink that little bit special. Doctor Ink's is inspired by Victoriana and Patrick has gone to the trouble of having ceramic mugs made to look like a phrenology head to serve a Tanqueray gin and lemon-based cocktail called Mind's Eye.
If you don't have many different glasses, search charity shops for something different… or take a leaf out of the prohibition book and serve in pretty china cups.
Get fruity! Many long drinks are improved with slices of the obvious citrus choices like lemon, orange and lime but experiment with frozen red berries, blueberries, a square of pineapple, sliced grapes or some apple. The more the merrier in a jug of Pimm's alongside a generous bunch of mint (also essential in a mojito). Experiment with other herbs like thyme, lemon verbena and basil. And a jug of still or sparkling water can be enhanced by strips of cucumber peel. I freeze lemon slices to pop straight into a gin and tonic.