
Moving on Up!
It's been a tough couple of years, but many people in Devon's food and drink industry are in an upbeat mood, discovers Su Carroll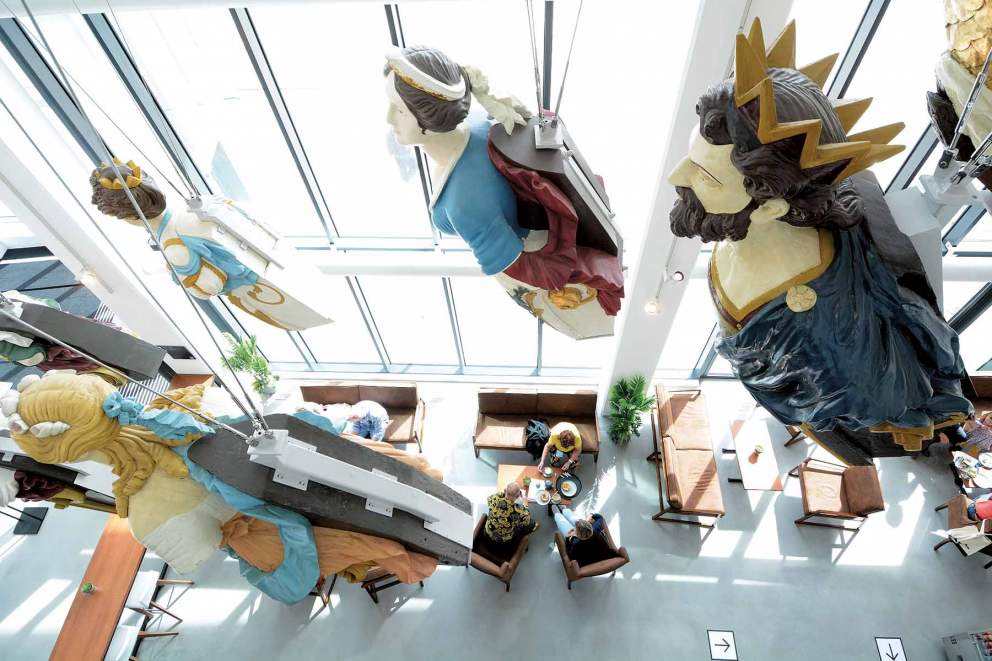 We've all had to learn a new language over recent months – Brexit, Covid, pandemic, furlough, lockdown – every aspect of our lives has been affected, in particular, the well-documented woes of the hospitality and leisure industry. But, as many businesses have found themselves creating new ways of working, is a brighter future in sight?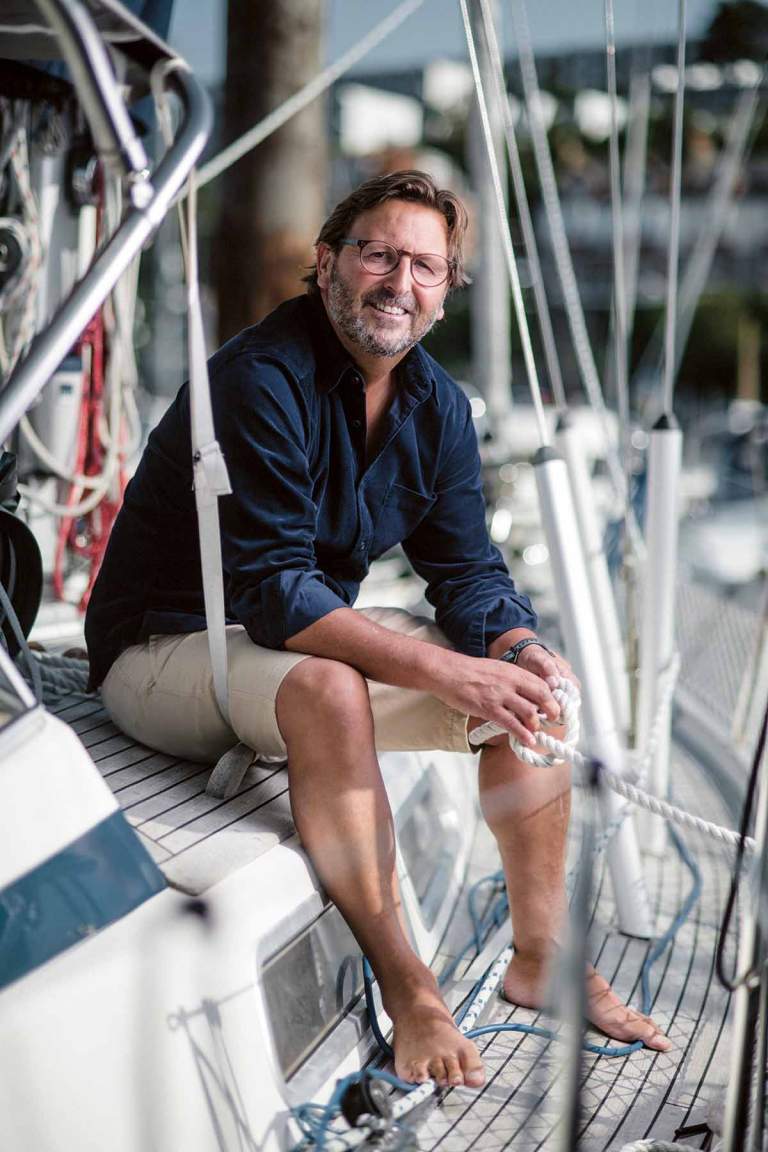 Mitch Tonks is the man behind The Seahorse in Dartmouth, the Rockfish restaurant chain, author of award-winning cookbooks, passionate seafood advocate, and who helped establish Dartmouth Food Festival. Mitch says he was prepared for some of the changes Brexit would bring, but it was Covid that had the biggest impact on his businesses. "We had to react very quickly when it hit. Running a business is like being on a moving train, but when it stops you have the chance to get off and have a look around. We asked what we could do better. We wanted to be better employers, so we started a new business – Seafood at Home – and we got our project to produce canned fish off the ground. These are things we could never have done if we were still on the train going at a hundred miles an hour. It gave us a lot more opportunity to think outside the box.
"It was about believing and thinking differently, like the tectonic plates were shifting," says Mitch. "There was an asparagus farmer in Cornwall who couldn't sell her crop to restaurants, so we took it all and sold it at cost. There was a chap in Grimsby making smoked haddock and we were able to help him. When restaurants opened, people flocked back and people are raring to go now."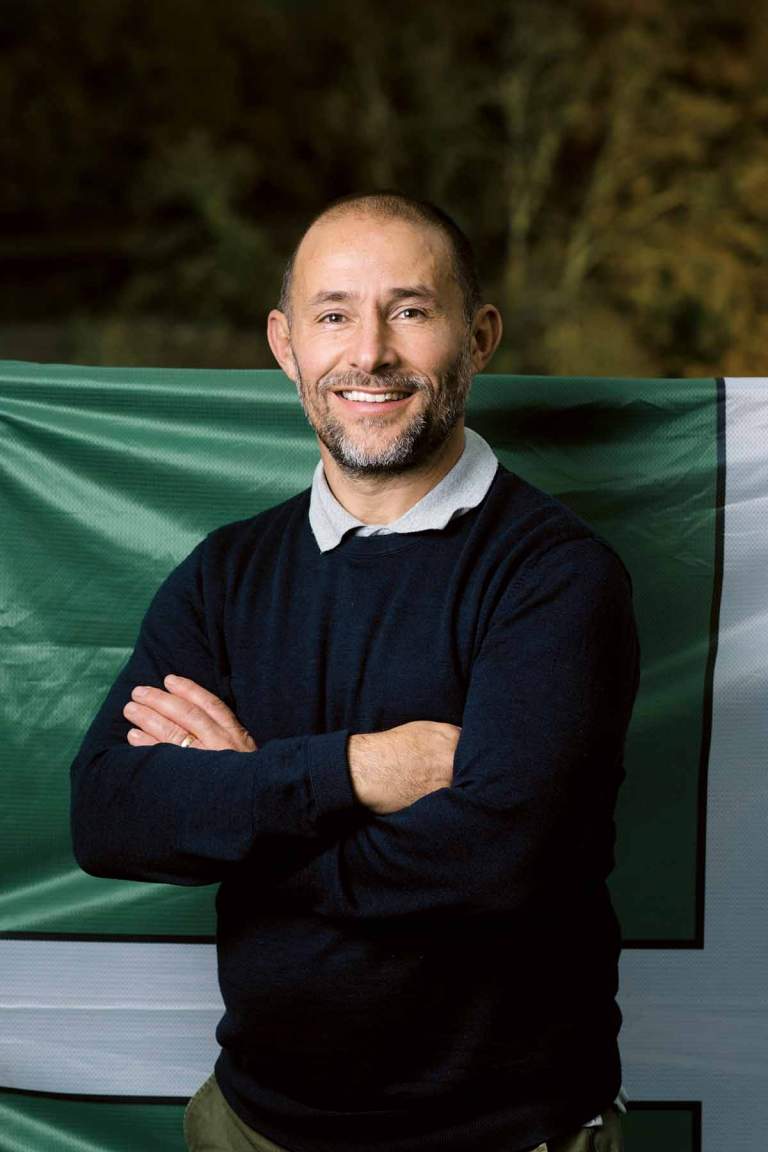 In 2020, even with lockdown, more new businesses were set up in Devon than in any previous 12-month period – hitting a new record high for the third year in a row. These small and medium-sized enterprises (SMEs) are the backbone of the West Country economy.
Greg Parsons, owner of Sharpham Dairy, took over as chair of Food Drink Devon in November and has seen first-hand how enterprising businesses can be. "SMEs are far more nimble and far more accepting of change but they are hungrier now and not taking anything for granted," he says. One collaborative project is the South West Food Hub, which aims to open up public sector procurement to more SMEs. "We want to be part of the £2 billion pot for food in the public sector – something the government suggested in 2014 that they wanted to change," adds Greg.
"During early Covid, a lot of the stuff in the news was around food and supply, and feeding people who couldn't get food. In a time of uncertainty, we realised how important food is. Jamie Oliver really championed artisanal producers by sharing their stories. We need to continue some of that awareness and behaviours and not let consumers down."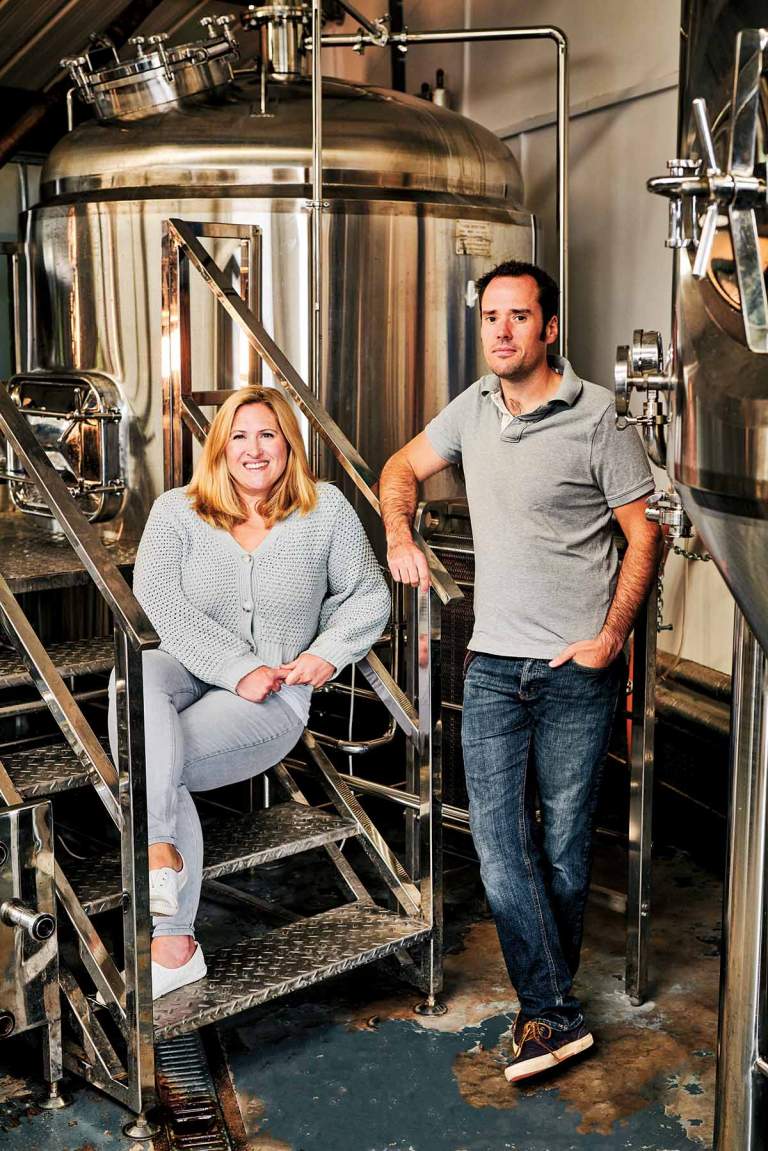 The challenges of Brexit immediately followed by Covid have brought consumer focus closer to home. Never has 'buy local' been so relevant – it's greener, more sustainable and keeps money in the local economy. In the last two years, businesses have realised that not everything is about the bottom line.
At Two Drifters Rum in Exeter, Gemma and Russ Wakeham have a carbon negative distillery – 100% renewable energy, electric vehicles, sustainable merchandise and recyclable packaging. Not content with that, they have gone one step further, achieving B Corp status. Certified B Corporations are companies which meet high standards of social and environmental performance, transparency and accountability.
"B Corp status is a very rigorous process, especially for such a young company, but we think it's very important to the consumer. It's not just about the planet; it's also about community. It includes green pension plans and choosing banks with the same ethos. We will definitely buy more B Corp products and implement more actions. "We are really proud of it and the more people know about it, the more it makes people realise that there are businesses going above and beyond."
Getting B Corp status in January was the icing on the cake for Two Drifters who enjoyed their best Christmas sales ever, topped by a mention on the Boxing Day edition of the BBC's Saturday Kitchen.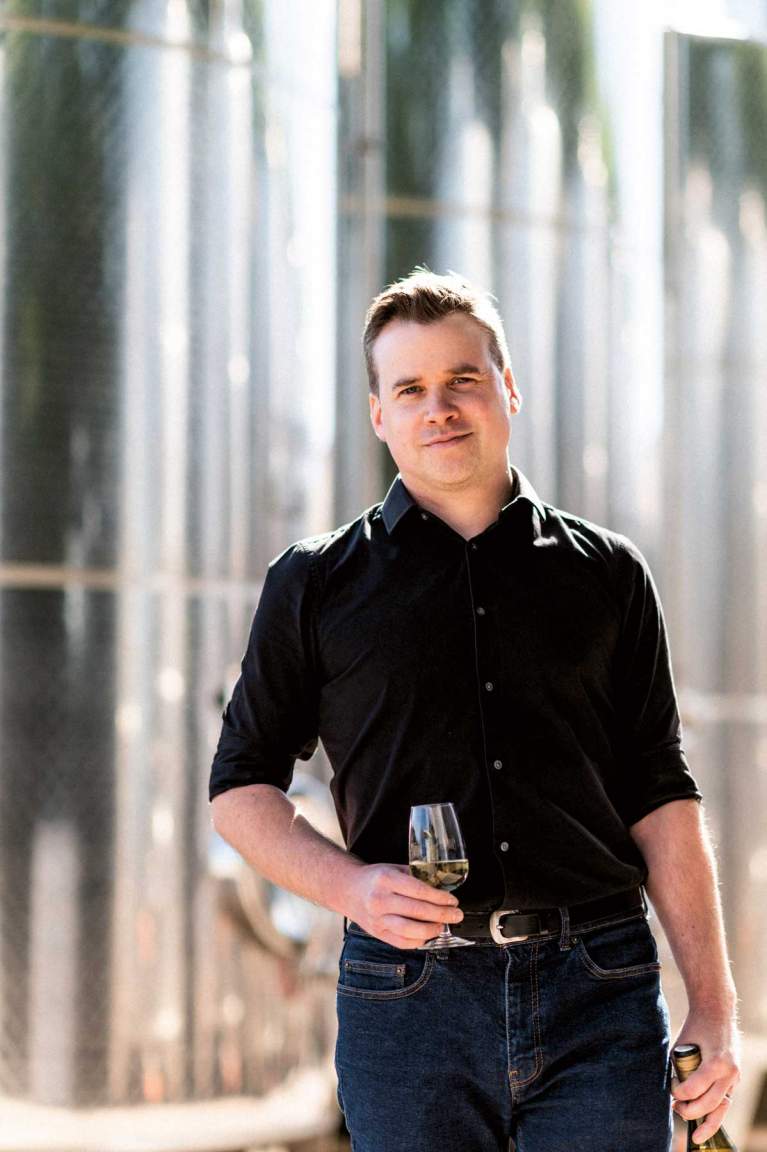 At Lyme Bay Winery in Axminster, e-commerce came into its own during lockdown, says Managing Director of Lyme Bay Drinks, James Lambert. "In 2020, we saw sales go up by 147%. More pleasing was that we continued to build on that in 2021 with sales up 20% on that," he says. "There's been a huge change in the shape of the business. We tended to deal with independent retailers and wholesalers. We've always had an e-commerce platform but it's gone up from 5% of total sales to around 19%.
"Lockdown forced business owners to go back to their roots. We looked at what we were trying to achieve and asked how can we best do that with a streamlined workforce. We found outside collaborations with suppliers and we connected with customers. We are much more outward-looking than we were before. That was an unintended positive."
Lyme Bay Drinks bangs the drum loud and clear for English wines of a consistently high quality and 2022 sees the launch of their new Pinot Noir, the result of an ambitious project. "It's one of the proudest moments of my career as a winemaker," says James.
For Ben Mack, Head Chef at The Kitchen at The Box art gallery and museum in Plymouth (main picture), lockdown gave him the chance to share some of his own passions with staff. "I wanted to keep them all involved, so we went foraging together," he says. Lockdown was a challenge for Ben and his team, but they did offer a 'drive-in' menu for the open-air cinema behind The Box in the summer and Ben got involved in the city's Seafood Festival.
His passion for foraging has resulted in special wild food evening menus. "It's a good thing to cook with foraged food and it's a real passion of mine. Plymouth has been dominated by chains and the response to our arrival has been overwhelmingly positive. There are a lot more independent businesses on the food scene, which can only be a good thing."
Tom's story
At the helm of the Grade II Listed Salutation Inn in Topsham is Tom Williams-Hawkes, a chef who has worked in the kitchens of Michael Caines, Marcus Wareing and Gordon Ramsay. Front of house is his wife Amelia as hotel manager. "When lockdown hit, we didn't have a lot of time to think about it," admits Tom. "I'm not a fan of food waste so I had to knuckle down. The first two weeks were like Domesday – I made over a ton of soup from the food we had and froze it. It wasn't costing anything and we had food that we needed to use up. We used it for people who needed it, and we set up in the street selling to people passing by."
The next step was to get planning permission to open a shop – Salt Deli. "We promoted the sous chef to head chef so that I could be in the shop more and become a fishmonger, buying from the boats and the markets," says Tom. "I always wanted to be a chef or a fisherman so this is a massive positive. It's a big change for me, but it was probably time to change and it's given me a bit more freedom.
"When I was in the kitchen, I didn't get scared as such but I was anxious. I didn't like to go out and meet customers but if you want to sell anything you have to be that person. I've changed and my life has changed."
Tom loves the chance to share his passion for fish – trimming and preparing fish for customers and offering tips on cooking, like the popular traybake fillets. "Yes, we could get a factory and put fish in a box but what's the point of that when you could have a shop and share that passion?"