
Love your Locals
Johnny Varah, Head Chef at The Cridford Inn in Trusham, talks to Alex Green about the importance of fresh ingredients and local suppliers
Johnny Varah is passionate about local produce and cooking with fusion flavours inspired by his travels.
Johnny joined the team in July 2019, after arriving in Devon during lockdown. He'd spent the previous year working in Asian restaurants in Australia, and it's clear that experience and the flavours he fell in love with have influenced his style of cooking.
Among Johnny's successes at The Cridford Inn are his tasting evenings, which include an Asian banquet that sells out every time. While the flavours are from around the world, the ingredients are hyper-local, as the meat is sourced from animals that graze the neighbouring fields and the fish is fresh off the boat in Brixham.
Knowing the provenance of local food not only reduces food miles, it also ensures the best quality produce makes it way from field to fork. Four neighbouring food producers supply the ingredients which make up many of Johnny's signature dishes.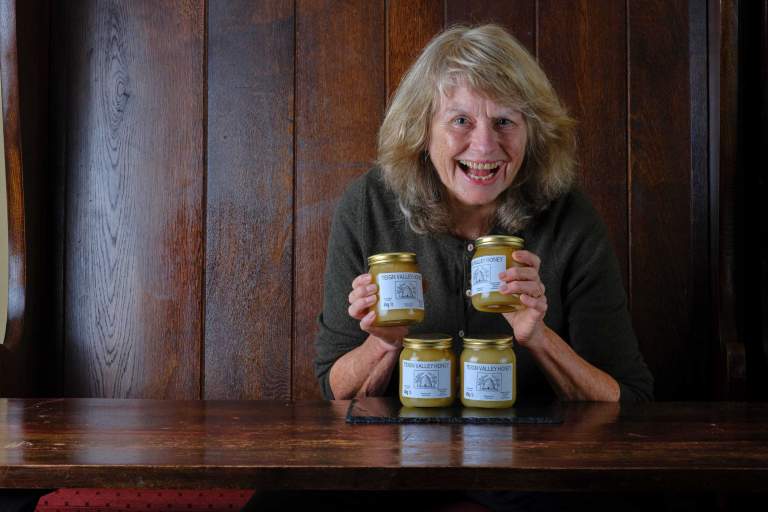 Megee's Honey
There are various dishes on the menu that use Megee's Honey, which is sourced from neighbouring beehives. The heritage carrots with stuffed chicken dish is given a caramelised honey glaze, and the chocolate brownie with honeycomb is another dish that uses this versatile produce. As well as supplying local businesses, such as The Cridford Inn, Megee's Honey also sell packaged products under the name of Teign Valley Honey.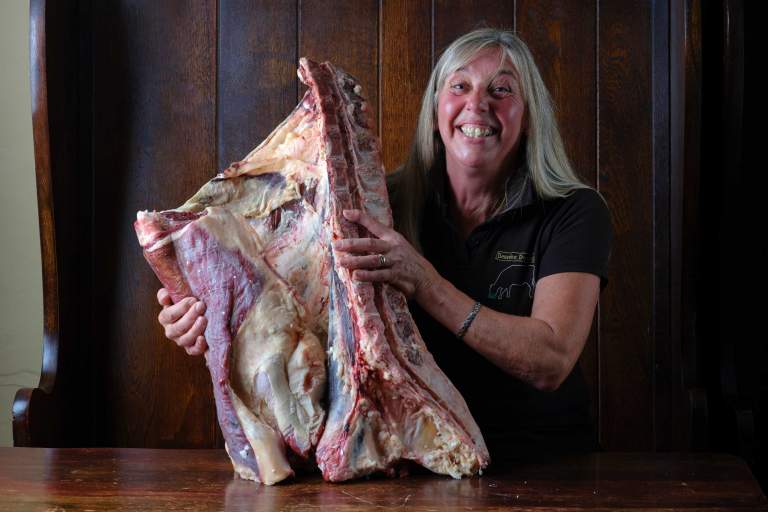 Beardon Farm
Beardon Farm in Bovey Tracey is well known for producing beef, lamb and pork. When The Cridford Inn began their weekly Saturday market in lockdown, Helen from Beardon Farm came along too, and is now one of the main suppliers of meat for the restaurant. Johnny orders a whole or half bullock and does the butchering on site. With the help of chef Chris Wathen, they cut prime pieces of T-bone, sirloin and topside. As a result, steak night has become very popular, and the topside of beef is the star of the show on the Sunday lunch menu.
Black Tor
Black Tor – an award-winning independent brewery located in the village of Christow in Dartmoor National Park – is another new supplier to The Cridford Inn. This partnership came about during lockdown. The classic Devonshire Pale Ale is handcrafted in small batches and it's the perfect pairing with Johnny's cooking style.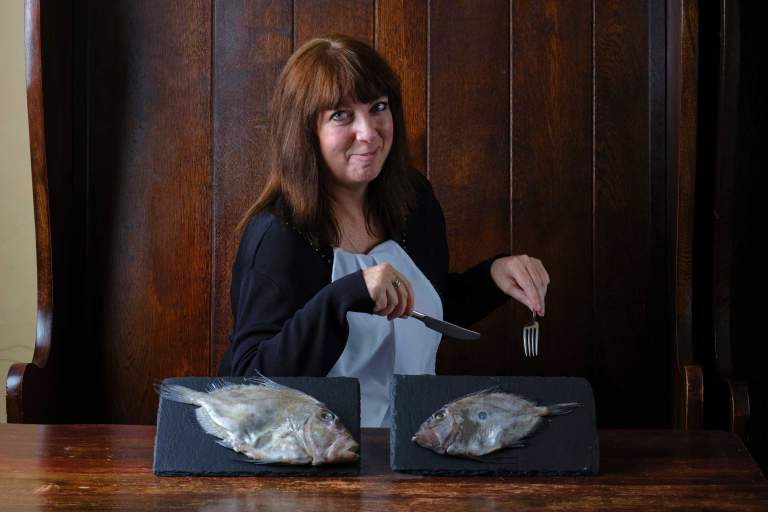 Wright Brothers of Brixham
The Wright Brothers of Brixham – home of the highest-value landed catch in the country – supply Johnny with their catch of the day. Whether it's John Dory, turbot or sea bass on the menu, it's more than likely you'll be served fish that was landed that very morning.