
Pastry Perfection
From crisp croissants and sticky buns to refined bakes for special occasions, Devon's artisan bakers make sure we're never far from the perfect patisserie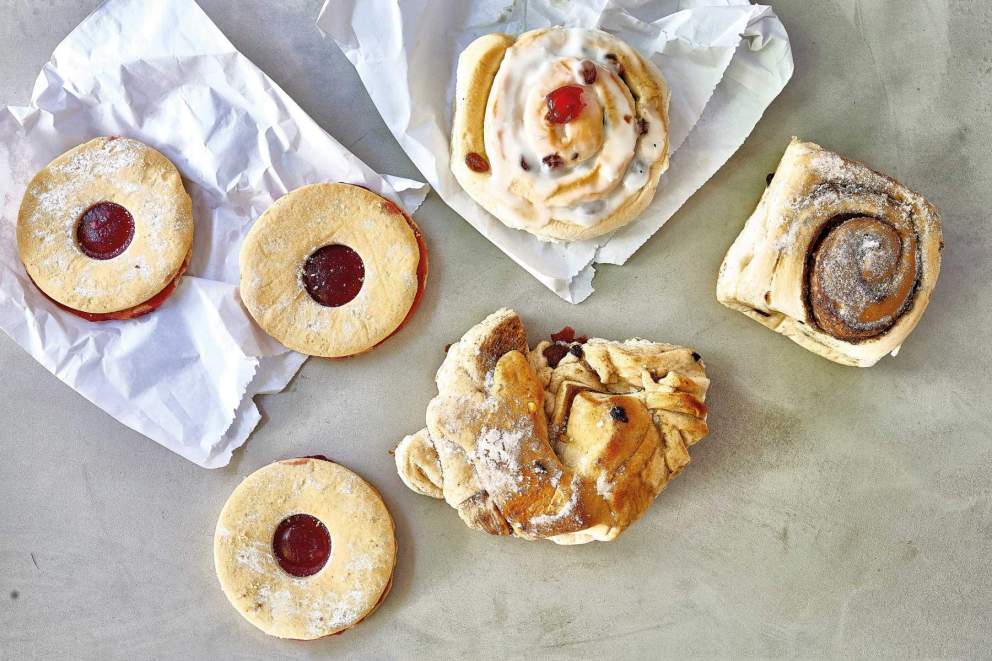 As a nation, there's little we like more than a sweet treat – a flaky pastry or crumbly cake is just the ticket at any time of the day. In Devon, we're spoilt for choice when it comes to our artisan bakers turning out the good stuff.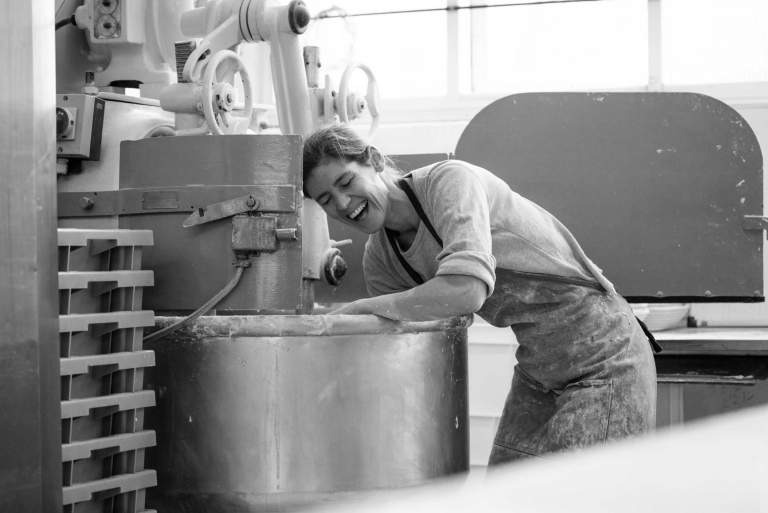 Rise and Shine
We've been watching Bake Off so we know all about lamination – how tricky it is to get it right, with no end of folding, rolling, resting and chilling required to get those crisp, crackling layers. But when it's right, there really is nothing better to match with your morning coffee than a buttery croissant, fruity Danish or rich pain au chocolate. That'll see you through to lunch. Or at least until elevenses. 
Ella Artisan Baker: based in the foodie mecca that is Ashburton, Ella Artisan Baker more than holds its own among other local gastro heavyweights. Renowned for her handmade breads, Ella also makes delicious pastries and cakes. Get there sharpish to snag a breakfast treat before they're queuing round the block. 
The Almond Thief: with its industrial-chic location in Dartington, The Almond Thief brings a touch of Shoreditch to the South Hams. A short menu means everything is freshly baked and constantly changing. Expect flaky Portuguese custard tarts, sticky cardamom buns, or jammy frangipane brioche to kick your day off to a flying start. 
The Bake House: centrally located in Salcombe, The Bake House combines French and British techniques with the best local ingredients. The aroma of fresh bread baked daily draws in customers for buttery breakfast pastries. They've been hand-making croissants here since the 70s, so these are something of a speciality.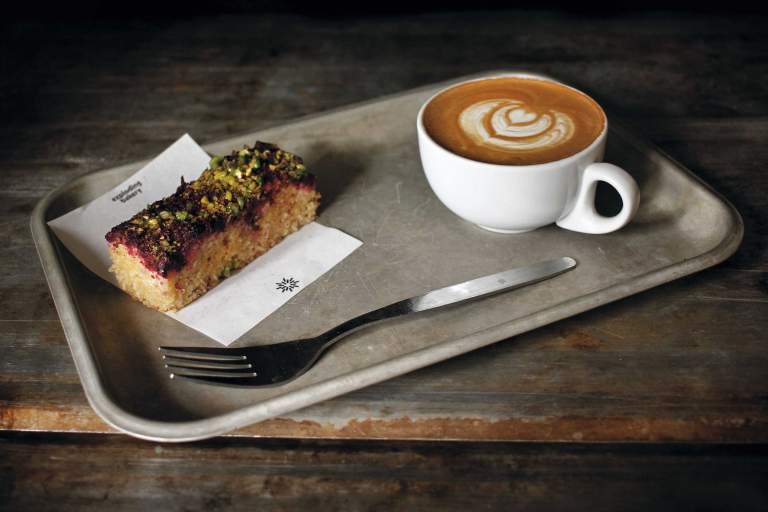 Indulgent Elevenses and Teatime Treats
The in-between-meals times of the day when your tummy's a bit rumbly and you're being nagged by your sweet tooth are precisely the moments when baked goods hit the mark. 'Bun' is one of the most joyful words in the English language, though 'muffin', 'tray bake' and 'cupcake' aren't far behind. While fashions may come and go, there's always time in the day for something moist and crumbly. 
Shaldon Bakery: lots of good things come out of the Shaldon Bakery, but the Uglibun is its best-known creation. A yeasted, fruity concoction, the Uglibun might not be a looker but it is truly massive. So if, come 11am, you're feeling inordinately peckish, this is a sweet snack that will most certainly fill a hole. 
Exploding Bakery: from its enviable heart-of-Exeter location, Exploding Bakery has taken the humble tray bake and made it funky. Recipes are hearty and substantial, with classics (carrot cake, chocolate brownie) vying for attention alongside more unusual flavours (orange and pecan polenta, sour cherry and pistachio). Full slabs are available to order online. 
Bawdens the Bakers: proving that tradition can stand the test of time, family-run Bawdens the Bakers in Bampton has been going strong since 1939. An imaginative and ever-changing selection of cakes is always handmade and top quality. Look out for its fruity tarts, or traditional sandwiched sponges. 
Olivers: an independent high-street bakery, Olivers prides itself on producing top-quality, traditional bakes. From Crediton, it has expanded onto Exeter's trendy Magdalen Road. Expect a broad selection of mouth-watering family favourites. 
Posh Patisserie
If you're entertaining, celebrating or just generally indulging, Devon's artisan bakers will most certainly have the fancy treat for you. Flavour combinations know no bounds, textures are exquisite, and as for decoration, forget about dusting it with icing sugar and thinking that'll do. Expect your eyes to pop while your mouth is watering. 
Daisy Cakes, Torquay: proving that the cupcake craze wasn't just a flash in the pan, Daisy Cakes creates colourful hand-decorated cupcakes for every celebration. With everything baked in-house and all decorations hand-crafted, flavours range from vanilla to rose water or chocolate fudge to Devon cream tea. 
Saveurs: get a hit of authentic French patisserie in Dartmouth. As well as handmade breads and viennoiserie, Saveurs creates exquisite Continental cakes. Pack up a box of seasonal fruit tarts or rich, creamy gateaux, and pretend you made them yourself. 
Cakeadoodledoo: having started off as a mail-order cupcake company, Cakeadoodledo in Exeter now bakes an imaginative selection of wedding and celebration cakes, loaf cakes, biscuits and meringues. All are daintily decorated and deliciously flavoured. Free-range eggs are a must in all Cakeadoodledoo's bakes, and constant experimentation means there's always something new to try.