It's a sight that spells 'Devon' to many people — herds of healthy animals grazing in the lush, green fields. Farming is such an integral part of life in the county — contributing over £270 million to the local economy and creating around 12,600 jobs — but it also helps to shape Devon's landscape and character.
The high-yield grasslands look pretty to visitors and residents, and play a vital role in the food chain. Yes, the answer really does lie in the soil. "It's also the rain," laughs Mark Bury from Eversfield Organic. "It helps produce the grass, which makes a huge difference to our beef. It means we don't have to give them any grain, and they can be grass fed for life."
Mark and his wife Emily set up Eversfield Organic, on a farm in Bratton Clovelly near Okehampton, 15 years ago. From day one he decided it had to be organic, which was a huge financial and logistical commitment. "It was mammoth and expensive," he explains. "Farming is a passion and this wasn't a business decision. It cost more than I expected to become organic, but I still would have done it anyway."
Mark spent two years reinstating the land — planting 22 kilometres of hedges, over 30,000 trees and nurturing the soil to the point where the 850-acre farm gained organic status in 2004.
Working with the Rare Breeds Survival Trust, Mark began rearing his own herd of native Aberdeen Angus cattle — fed purely on grasses and wildflower. A flock of grass-fed sheep keep the meadows mown and organic pigs are kept busy, clearing scrub from the farm's woodland.
"We are one of only 36 farms in the country certified for feeding our cattle on grass for life," says Mark proudly. "You can be an organic farm and still feed your cattle grain, but we think being organic and feeding them on grass is the best of both worlds. To me, it's all about how you feed as much as how you look after the land. It's about being good on welfare and managing the soil and grass.
The herd of native Aberdeen Angus is key to the success of the farm. Working with the Rare Breeds Trust, Mark has gone back to basics, inseminating from bloodlines that date from the 1950s, before the Canadians and others started breeding for yield rather than quality.
Yes, there's a premium to pay for organic meat, and businesses like this will never compete on price with the big supermarkets. But many consumers are tuning in to the fact that you get what you pay for and the quality is superb. "It's what people want," says Mark. "Six years ago, our turnover was £45,000 a year. Now, it's about £5 million and there is still room for growth."
Late in 2017, Eversfield Organic announced the buyout of Devon brand leader, Well Hung Meat, based in Buckfastleigh. This will strengthen the business, especially as more and more customers develop confidence about ordering online.
Gribble's Butchers is another business that offers online ordering but also has four traditional shops in Devon — Ashburton, Ivybridge, Plympton and Budleigh Salterton. Mark Gribble personally sources the beef with fieldsman Rodney Cleave, much of it coming from cattle that graze on Dartmoor.
"The animals are born on a farm, they're raised on a farm with their mothers and they stay on a farm until they are ready to come to us. We then take them in pairs to a small family-run abattoir in Ashburton. We hang them until they are prepared by our skilled butchers. It is the essence of farm to fork," says Mark. "It is top quality produce reared a few miles from the shop and that's important to our customers. The whole process is good for the local economy," he adds.
"Our beef is generally the South Devons' or the North Devons' which is also called the Red Ruby. They are fed on good grass in an area which is very high on animal welfare and the beef is 28-day aged. Pork comes from a couple of pig farmers on the Kitley Estate near Yealmpton, and the lamb from the borders of Dartmoor."
At Lovaton Farm at South Tawton, Jane Barber's beef, lamb and pork make frequent appearances in the Taste of the West Awards. Its Gloucester Old Spot rolled belly of pork was a Taste of the West silver award winner for 2017.
Here, everything is done the traditional way. The Dexter and Dexter cross Devon cattle are home-bred to create a smaller animal which has a distinctive texture and lovely flavour. The animals graze on land on the edge of north Dartmoor under the Higher Level Stewardship scheme, which promotes wildlife-friendly farming. "It's all designed to be stress free," explains Jane. "We take them to slaughter in Hatherleigh, which is close by, and the butchery is done on the farm by my husband and I with some help from our son.
"Our Lleyn lamb, a Welsh breed, lambs in April at the natural time of year, and then goes straight to grass. We only give them a little supplement in the very deep winter. We have Gloucester Old Spot Pork that is free-range, living outside in summer and in the straw yards in winter," adds Jane.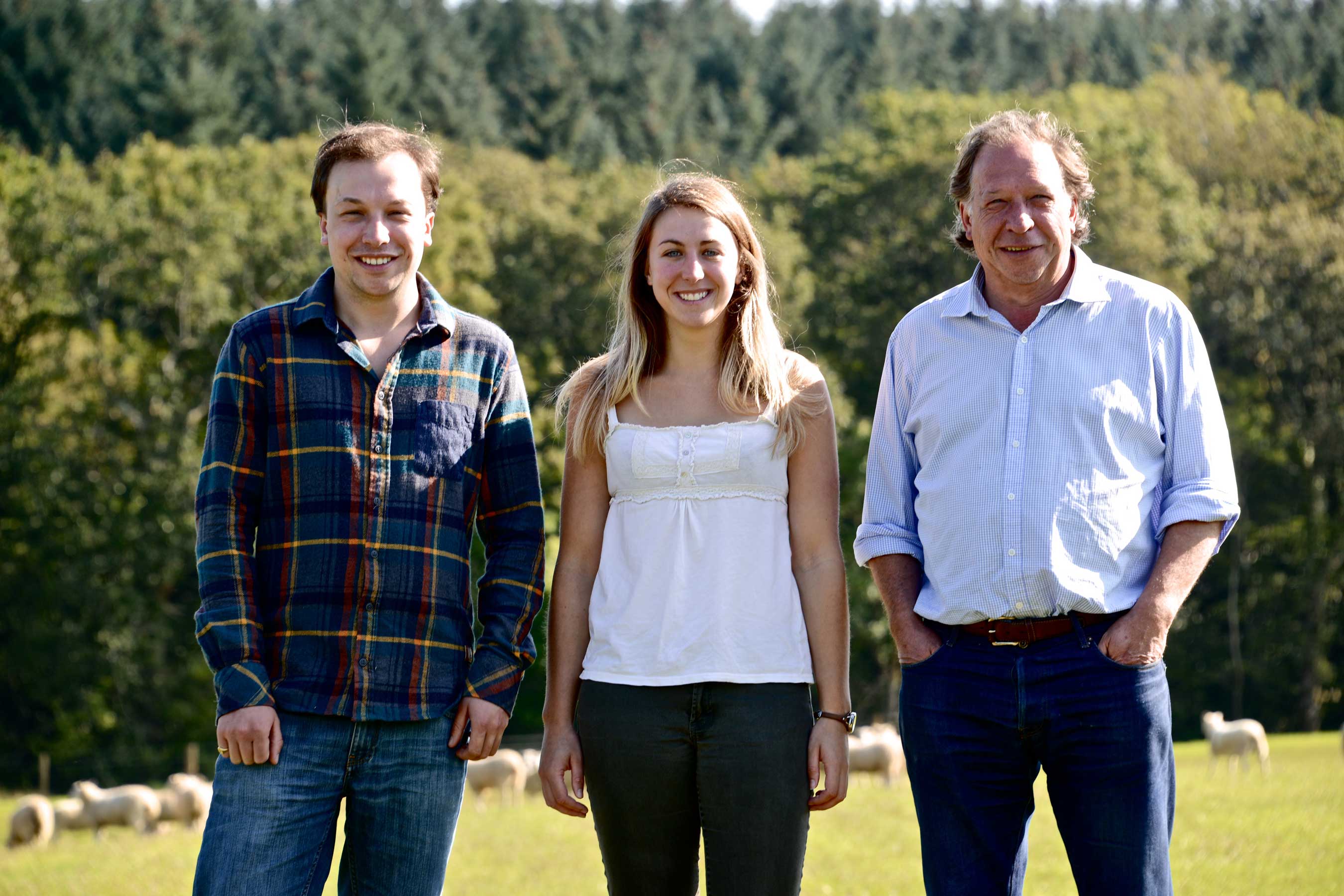 Eversfield Organic
Eversfield Organic has won several awards for its beef, which is 100% grass fed for life. It won Gold from Taste of the West for its organic sirloin steaks and sells a range of meat and other products from Devon.
The Devon Cattle Breeders' Society
The Devon Cattle Breeders' Society says great beef starts with the breed and many of their members farm Red Ruby Devon. These quiet, placid grazers have the perfect metabolism for converting grass into premium quality beef. Natural England recognises the Red Ruby Devon for its value as a natural conserver of the fauna and flora of our precious landscapes. 
Clannaborough Barton
Clannaborough Barton has award-winning Red Ruby Beef, fed on grass and maize grown on the farm at Crediton. The meat is hung for three weeks on the bone and it has won gold awards from Food & Drink Devon, Taste of the West and 2* Great Taste Awards.
Dartmoor Farmers Association
Over 30 hill farmers set up the Dartmoor Farmers Association in 2007 to promote native breeds of beef and lamb using traditional farming methods on sustainable farms. By marketing their meat together, they have created a brand that represents quality, value for money, guaranteed provenance and high standards of animal welfare. The meat is sold at local retailers, to keep food miles to a minimum, as well as being supplied to local pubs and hotels. Consumers can buy meat boxes online.
Phil Bond
Phil Bond provides the highest quality sheep at Collaton Down Farm, at Blackawton near Totnes which, with its beautiful green rolling countryside and warm sunny climate, is ideally suited for grazing sheep.
Lovaton Farm
Lovaton Farm is home to Dexter beef, Gloucester Old Spot pig and Lleyn lamb which thrives in the conditions on the edge of north Dartmoor and feeds mainly on grass. Lovaton also supplies older animals, such as hogget and mutton which shows traditional, good-value, flavoursome meat is making a welcome comeback.
Proper Pork
Proper Pork is based near Buckfastleigh where Helen Wakeham farms in a traditional way, breeding her own animals, crossing Saddleback sows with her Welsh White boar. They are slow-grown to produce a greater flavour, hence the name.