
How to Shoot Your Lunch
Taste Buds talks to renowned food photographer David Griffen about how to capture an engaging image for social media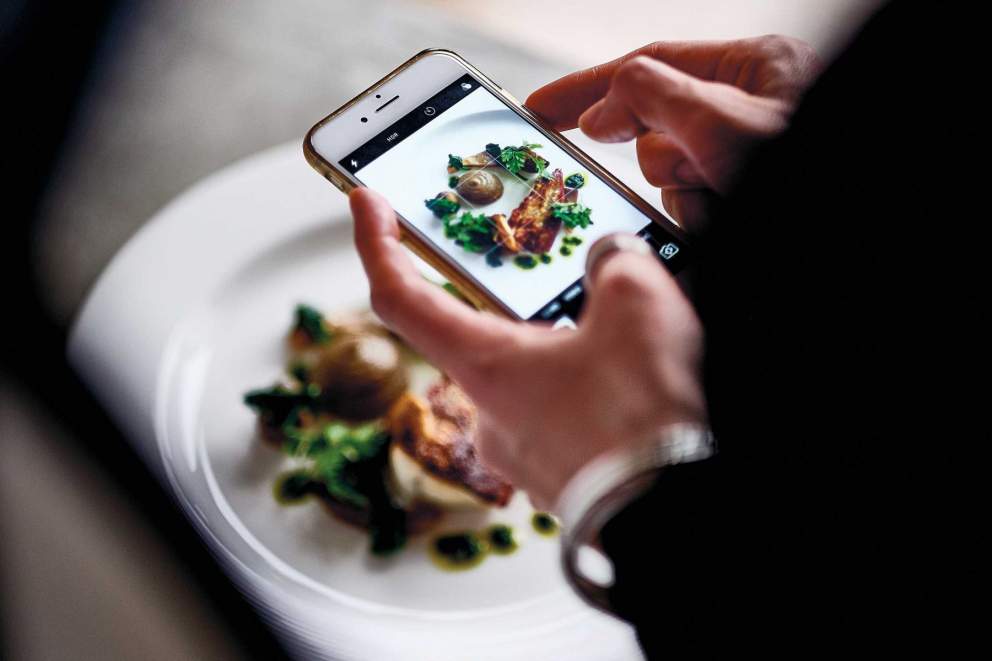 When it comes to food photography, David Griffen is a 'red carpet' regular. Having won world-class awards for his sensational shots, as well as providing us with the majority of our food imagery, David has a way with food that few people can match.
Happily, he's decided to share some of his expertise on how to take good photographs for social media. David explains: "Photographing your food to post on social media has become a massive global trend, with people now making a career out of their Instagram feed. I have been shooting food for 15 years for some pretty serious chefs and food businesses, and social media has been a great way to drive new customers to my website, and is now a part of my working day.
"Cameras all do the same thing; used with care, any camera can produce an engaging image – and armed with a few tips, you too can create tasty pictures of your food."
The ideal lighting scenario is during the day, using available light. Set up on a table that's close to a window but is not in direct sunlight, as this creates high-contrast images and will give you problems with exposure. This lighting scenario works well because the light is moving across the subject, and will reveal the textures and colours well. Sometimes you may wish to use a reflector (a piece of card or a silver tray) to bounce light back into the shadow areas created by the directional window light. It can also help to turn off or block any indoor/artificial lighting.  
Most mobiles have a wide lens, equivalent to about 28mm. This means that you need to hold the phone quite close to the food to get a pleasing composition – your aim here is to shoot the food, not necessarily the table setting. Phones are very good at focusing up close; take advantage of this, and shoot the details. Images are small, so you need to fill the frame with interest, not clutter.
Top five tips
Use window light
Declutter your composition
Get close to your subject
Move around and try different angles
Try to capture drips or shine
About David
David shoots for top chefs and food brands, and regularly collaborates on large projects, both in the UK and internationally. He runs a rustic kitchen studio full of beautiful props and backgrounds, located in north Cornwall.
He is considered an influencer within the food and blogging community, and is regularly invited to present on the subject of Food Photography for Social Media, most recently in the Art Gallery of Ontario, Canada, and also at Taste London.
In 2015 he won the much-coveted award for the Pink Lady Food Photographer of the Year.
Follow David on Instagram: instagram.com/DavidGriffen