
Verney's Molton Ice
Verney's Molton Ice is a family-run farm and ice cream business using local produce to create award-winning flavours. It sponsors Devon Restaurant Month.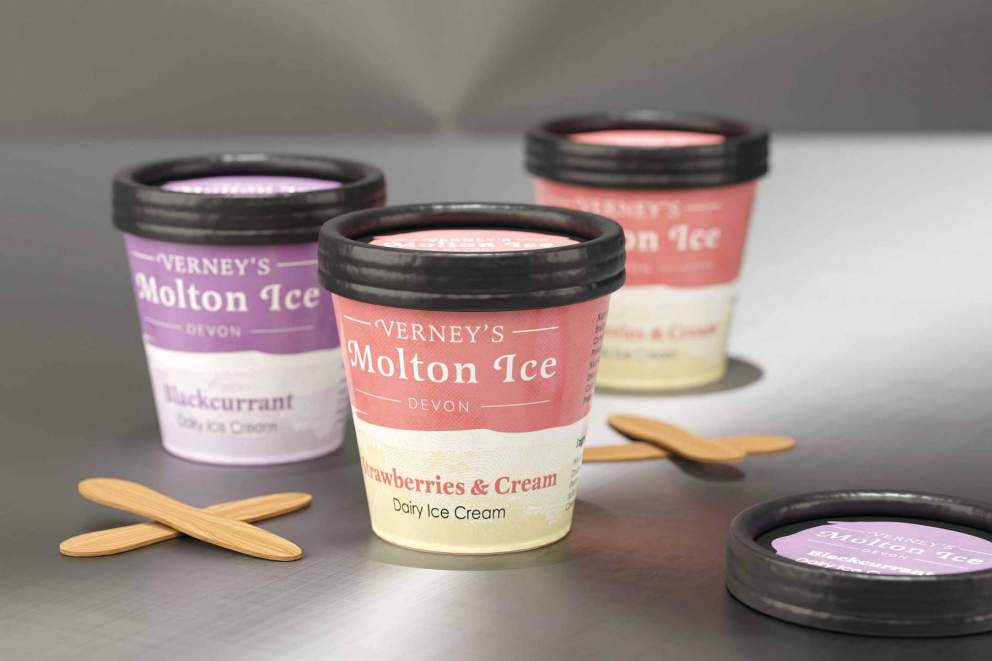 Verney's Molton Ice produces artisan ice cream, sorbets and dairy-free alternatives from its family farm near South Molton for those looking for locally sourced Devon produce.
Its herd of black and white dairy cows are milked twice a day, and graze from early spring to autumn. The milk is separated to make cream, then British sugar and other carefully selected ingredients are added to create a silky-smooth selection of ice creams concentrating on flavour and texture.
Dairy ice cream flavours include its award-winning Vanilla which has a white appearance and particularly creamy texture, as well as its Belgian Chocolate and Blackcurrant flavours.
Sorbets are also on offer in a number of delicious flavours for scooping such as the Elderflower & Blackcurrant and Mango & Lemon, which are both bestsellers.
For those suffering from food allergies and intolerances, a selection of dairy-free ices has been developed, using a base of smooth coconut milk to offer 100% of the flavour with none of the milk so these can be enjoyed by all. The Coconut & Mango, Belgian Chocolate and Caramelised Banana varieties are very popular.
All ice creams, sorbets and dairy-free alternatives are available in five-litre scooping tubs, as well as a range of spoon-in-the-lid pots and tubs ready to enjoy.
Scoop down deep for that real Molton Ice flavour.