
The best places for brunch in Exeter
Fancy trying somewhere for brunch? Either for a week-day treat, or a relaxed weekend meet-up, we have found some of the best places to eat in Exeter
Exeter certainly has its fair share of top cafes and restaurants. For those of you that can't get out of the house in time for breakfast, but are too hungry to wait for lunch, brunch is the way to dine! Read on for our recommendations.
Not looking for brunch? Why not try our pick of other great places to eat in Exeter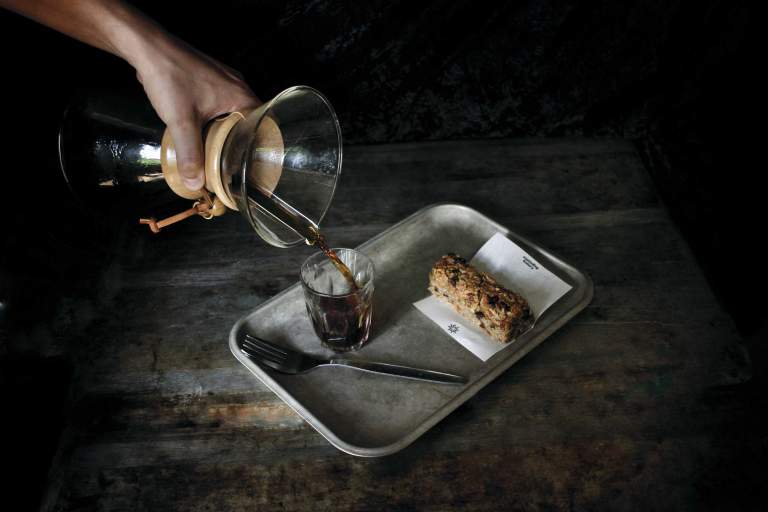 The Exploding Bakery
For a simple and stylish brunch, head to The Exploding Bakery. You'll find tortilla, toasties, soups, salads, sausage rolls, croissants, along with a wide selection of cakes - this is definitely the place to go for your mid-morning sugar fix. Enjoy its quirky and contemporary feel as you watch the world go by, and you can watch the cakes being made if you visit during the week.
The Pig and Pallet
Although located in Topsham just outside Exeter, The Pig and Pallet is the place to go to if you love meat. The Pig and Pallet's barbeque theme is included in the brunch menu, and there's a good choice of fry-ups including bacon and sausages, as well as pancakes and egg-based meals. Vegetarians fear not – meat-free baps, fried food and eggs are on offer. The speciality here is the BBQ beans, which features across most of the menu.
Lloyd's Kitchen
At Lloyd's Kitchen, there's a wide range of dishes on the menu, from the more 'breakfast-y' to the much 'lunch-y'. Choices include bacon or sausage baps, smoked salmon and egg dishes with plenty of tasty optional extras. For a full breakfast, chose from the Farmhouse breakfast, Exe breakfast, Allotment breakfast, as well as waffles or porridge. The coffee and tea selection is extensive, and fruity smoothies feature on the menu, too.
Cosy Club
Cosy Club celebrates the joys of relaxed dining, drinking and lounging in a fabulous, welcoming setting. Brunch at Exeter's ever popular branch, is served daily until 5pm and has a wealth of tempting dishes on the menu. From the Rather Elegant Brunch, Ham Hock Hash, Buttermilk Pancakes to Scrambled Tofu, you'll find something for all tastes here. Rating highly on the restaurants with a social conscience scale, Cosy Club is committed to responsible product sourcing and cares where the eggs in your meals come from. So every egg it cooks for you is free-range and British Lion approved. It also offers free cups of tea to those in need (Wednesdays 10am-11am), to help combat loneliness. 
Mango's Café & Bar
Mango's has an impressive range of dishes served until midday - ideal for brunch. You'll find a tempting range of fry-ups that are actually grilled or baked. Choose from Spanish Beans, Smashed Avocado, sandwiches, Bircher muesli, a variety of egg-based dishes, croissants, toast and teacakes.
Eggs used are free range and the pork is locally sourced from an independent butcher on Dartmoor. Dine outside if the weather good (it's also dog-friendly).