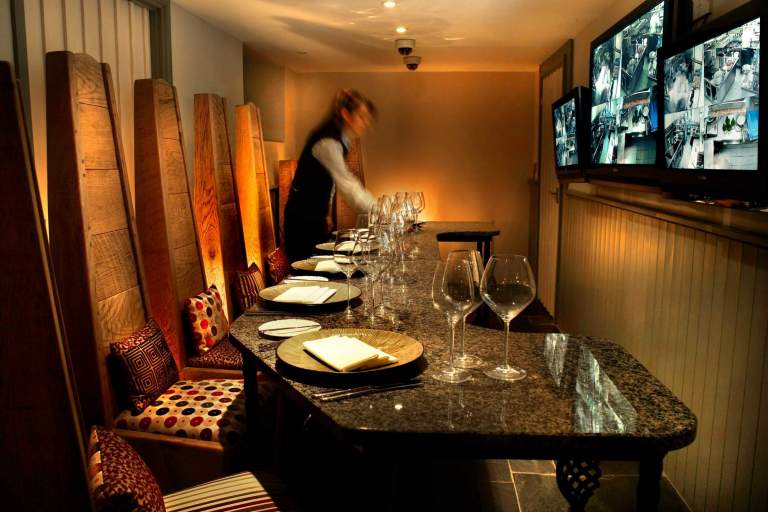 A visit to this splendid Jacobean manor based in Lewdown near Okehampton is an unforgettable experience. Food is meticulously prepared and beautifully presented by its team of chefs, headed by Tom Browning.
The quality of the cuisine attracts many non-resident diners to the restaurant. It has a cheerful and relaxed atmosphere, and friendly staff. There's also a diverse wine cellar, featuring modestly priced bottles from every wine-producing region in the world.
A harvest of delicious home-grown produce from the walled kitchen garden features on all the menus. As Head Chef Tom firmly believes, the quality of the restaurant's food comes from the freshness of its ingredients – produce is picked and served within hours. The Purple Carrot offers private dining with a bird's-eye view of the state-of-the-art kitchen. The action is captured on cameras and viewed on a large, flat-screen TV – with special viewing areas to watch and interact with Tom and the kitchen team.
This is your chance to win a meal for two and a paired wine flight at The Purple Carrot.
www.lewtrenchard.co.uk