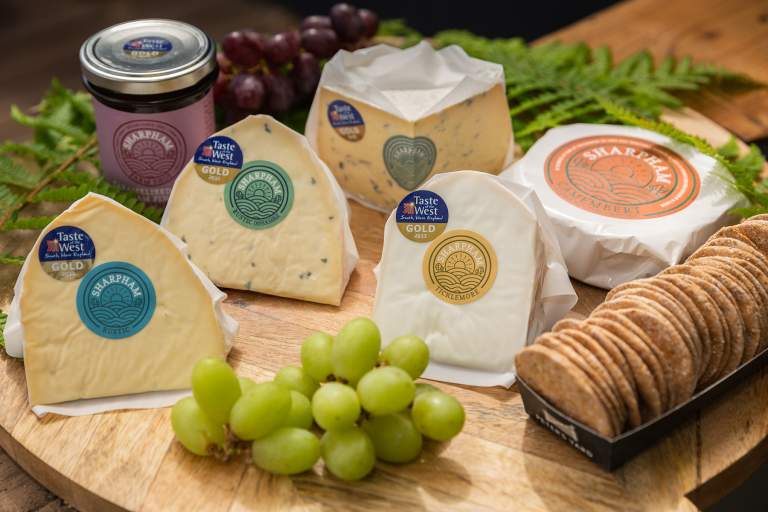 Sharpham Dairy makes a small range of award-winning English cheeses with rich milk from its own Jersey cows, and with sheep and goats' milk sourced from local family farms. Owned by Greg and Nicky Parsons, who are both hands-on at the dairy, their small team has over a century of combined cheesemaking experience.
The dairy makes around 70 tonnes of cheese a year and its main eight cheeses – many of which have won multiple awards – are supplied to delis, restaurants and cheesemongers in the West Country, nationwide and internationally, with 70% of production still sold within Devon.
Along with the Fig & Pinot Noir Chutney, these five cheeses were awarded Gold at the Taste of the West Awards 2022: Camembert, Rustic, Rustic Chive & Garlic, Rustic with Dulse & Sea Lettuce, and Ticklemore.
You could win one of five of the Award Winners' selection, containing these five cheeses, a chutney and a pack of Peter's Yard Sourdough Crackers.
www.sharphamcheese.co.uk