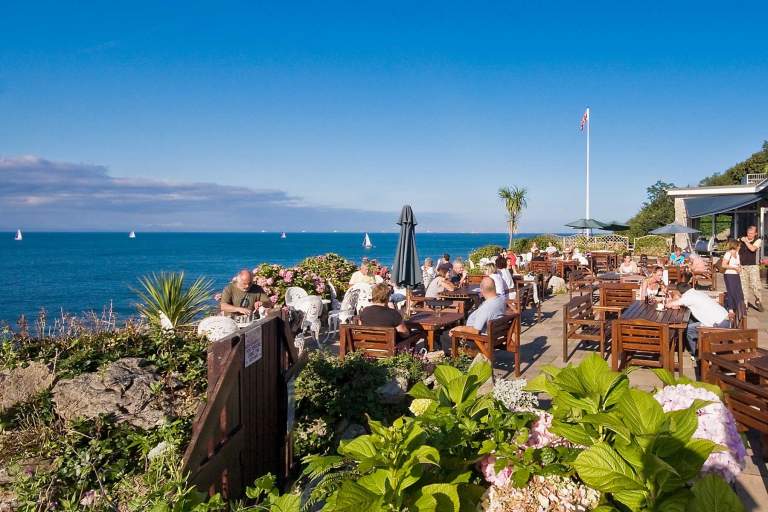 We drove through woods and then emerged into a partial clearing to find the hotel perched on a cliff, with uninterrupted views of sea and shore.
Berry Head also has a popular brasserie and restaurant, although our lunch date was booked in the Mulberry Room, where we chose one course from the Sunday carvery roast lunch menu. There were three types of tempting meat and around eight different vegetables, and we loaded (or, perhaps, overloaded) our plates. 
The traditional roast beef was for me, while my husband chose the pork. I enjoyed the delicious combination of the red cabbage with pine nuts, and the service was great – I was particularly struck by a kind waiter who carried my plate to our table.
Seated next to a giant window, we had breathtaking views. After lunch, we wandered around the garden and walked down the hotel's steps to explore a little beach.
Tempted by: Honey and mustard-glazed ham with a Madeira sauce, parsnip, sweet potato and chestnut bake.
Verdict: We enjoyed great food and service, in a wonderful setting.