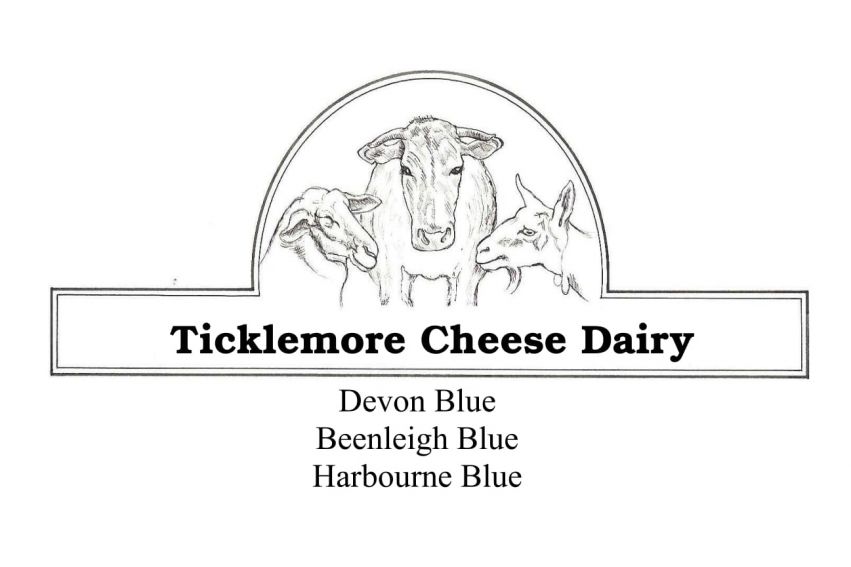 Originally we had our own animals, but over time we have moved towards working with local farms and concentrating on cheese making. We have built up a relationship with our milk producers who endeavour to provide milk in the quantity and quality necessary to produce good cheese. We believe that the quality of the milk is as important as the skill of the cheesemaker. This is dependent on various factors but especially the health and welfare of the animals; the breeding of the animals; their nutrition and the pasture they graze upon. Our farmers are not Organic in the strictest sense but certainly "low input".
Making cheese is in no way similar to cooking: the cheesemaker merely steers the milk in a particular direction guided by the quality of the milk itself. Cheesemaking is a natural process onto which we impose certain controls.
Since we are not milk producers ourselves we deem it necessary to pasteurise all the milk we use. We use the low temperature, long hold system as this leaves more beneficial enzymes in the milk.
Devon Blue is made using Friesian cows' milk collected locally in the South Hams. We are able to fit the production of this around the other two cheeses as this milk comes from a cooperative. There seem to be fewer seasonal differences in Devon Blue . It has a clean, buttery, rounded depth of flavour.
Beenleigh Blue is made using milk from Burton Farm in Somerset run by Tom and Helen. We usually only take the milk in the spring and early summer when there is sufficient surplus available. During this period we make as much Beenleigh as we can and then keep back some of it at a colder temperature so our supplies should last almost all year round. (We may run out in early Spring). The nature of the cheese varies greatly over the season. The first cheeses for sale in June are very light, fresh, and quite crumbly whereas the older cheeses develop significantly greater depth of flavour and become richer and creamier.
Harbourne Blue is made using the milk of Sue and Will Thompson-Coon's goats farmed at Buckfast on the edge of Dartmoor. The goats free-range the permanent pastures from April to November. Half the herd is kidded every spring with the others milking through, this means there is some milk all year round though significantly less in the winter. Harbourne Blue is also quite variable over the season, occasionally it can be very strong but more often it has a sweet, clean, fresh taste.